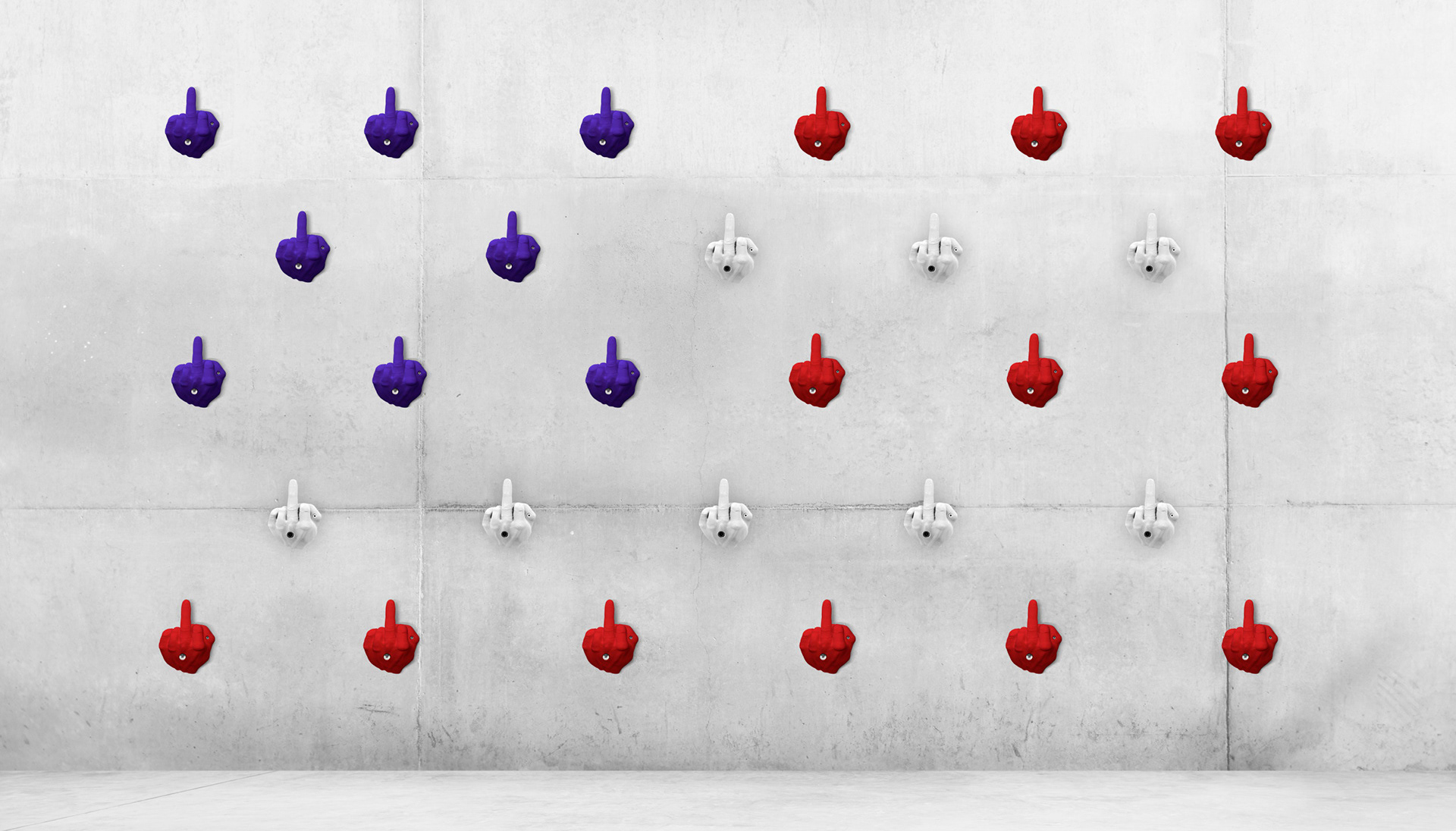 Trump announced that he'll take money from US military to build the Wall at the US-Mexico border. He sees it as a "solution" to stop illegal immigration. So what if we fucked him up?
WhatTheTrump project consists of middle finger climbing holds that represents the American flag. 
The middle fingers symbolise all the actions Trump takes to close the border. Eventually, these fucks would help people climb up the Wall.
Purchase the artwork to support, contact me for more info.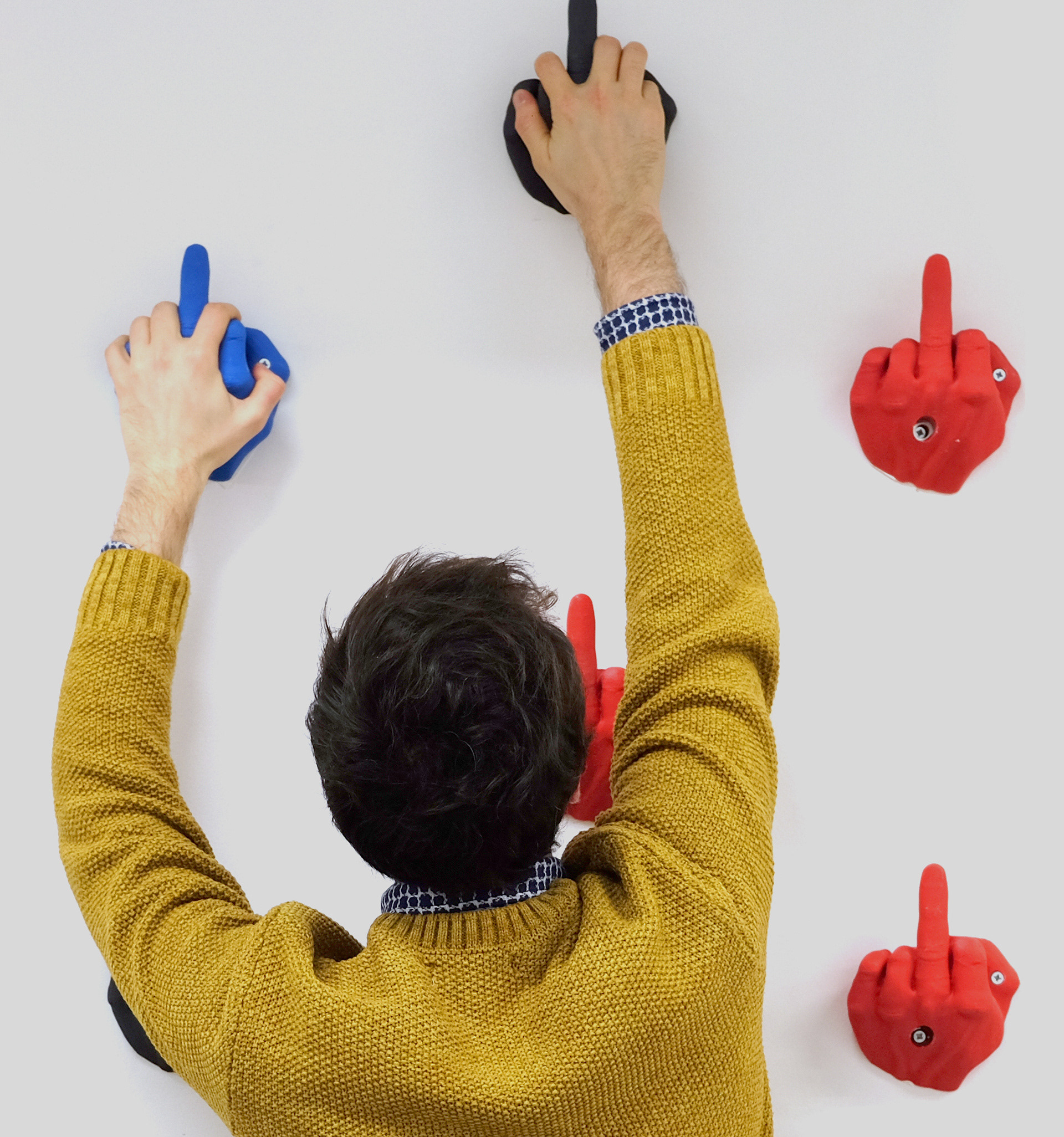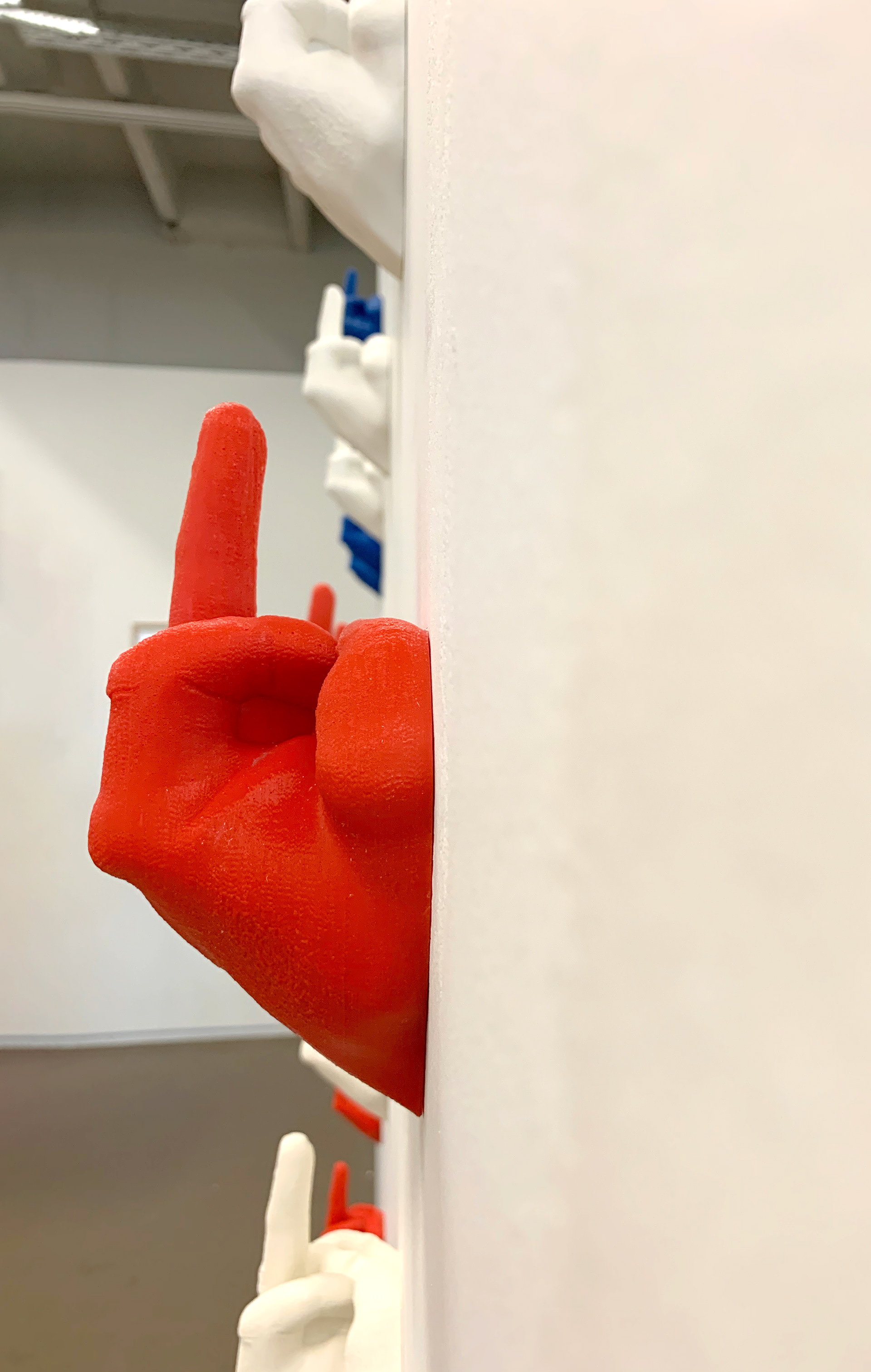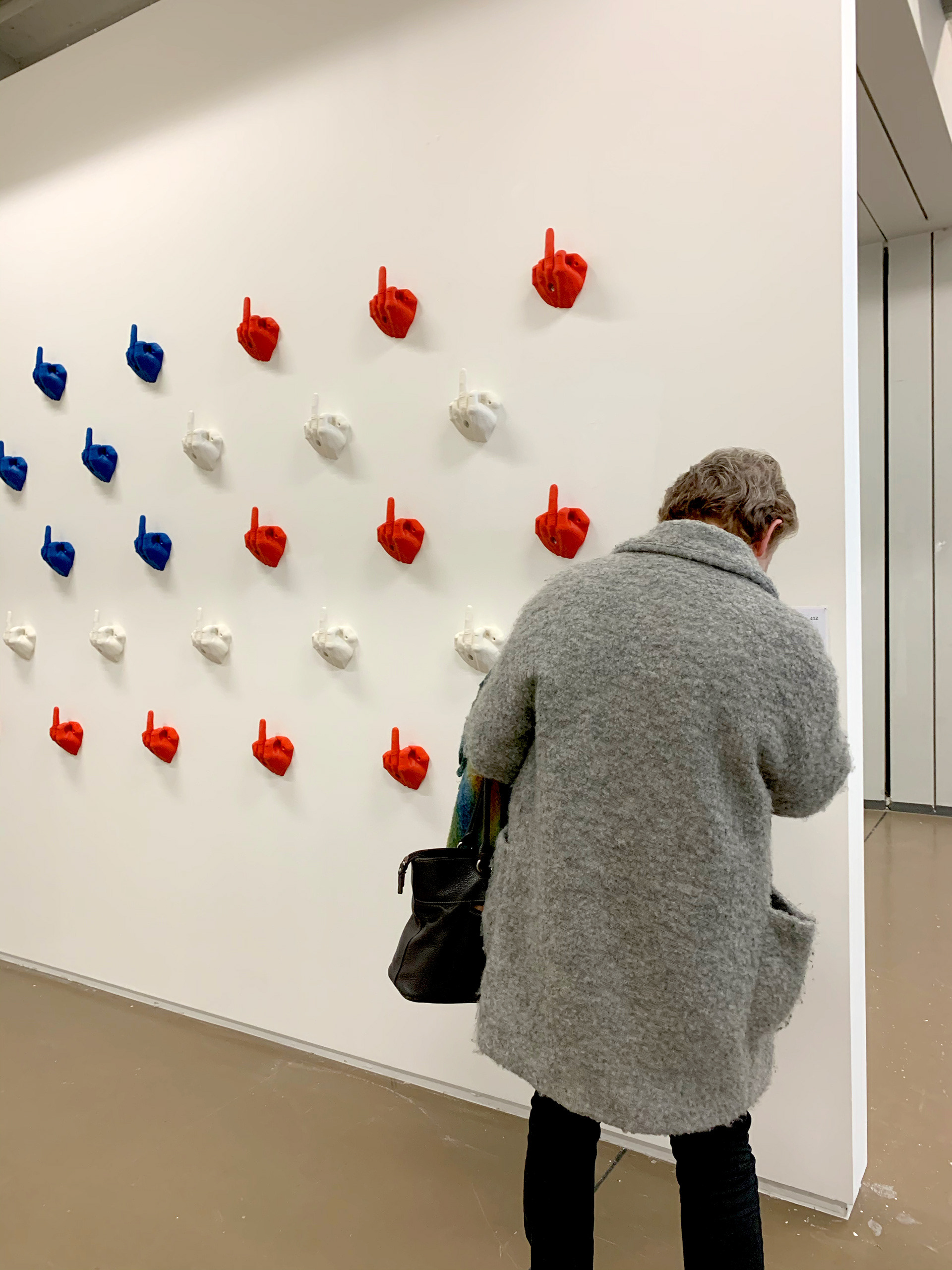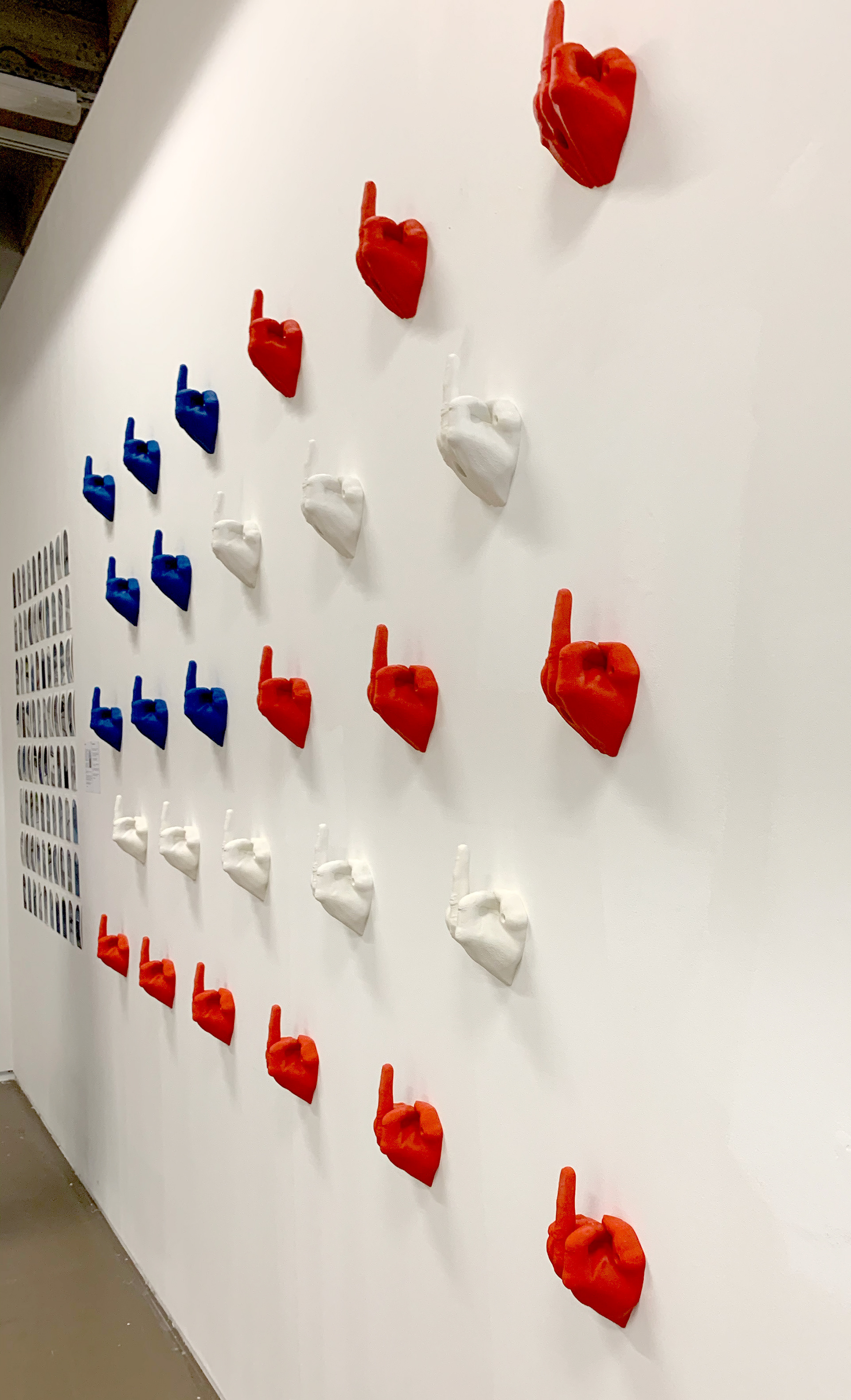 Exhibition at Espace Vanderborght, Brussels in February 2020